About Us
With over 15 years experience in providing the Greater Houston area with safe, effective underground electronic dog and cat fencing and secure pet doors, Doggie-Do-Rite has the know-how to meet virtually any pet containment need. Give us a call today and find out how Doggie-Do-Rite can help you keep your pet safe, happy, and healthy!
A Brief History
Over fifteen years ago, a stray dog wandered up to Tina Moreno's house, saw her children, and decided that he'd found his forever home. That dog's name came to be Lucky, but he should have been called Houdini. Lucky loved to chase cars, a stressful situation for any dog owner. Every attempt was made to keep Lucky in the yard. Fences were erected; he jumped over them. Lucky was put on a tie-out; he broke it. That tie-out evolved into a chain; Lucky would turn and spin until the links broke under the pressure. Tina and her family thought it was a hopeless situation, a situation that became even more worrisome when Lucky came home one day with a dislocated hip. A trip to the vet and hundreds of dollars later, Tina said, "Enough was enough!"
She began to research hours on end to find a solution. Lucky was a member of her family, and they all wanted him to stay safely at home where he could live a long, happy life. Upon finding a solution, Tina thought that other families might have similar problems thus, Doggie-Do-Rite Hidden Pet Fencing and Doggie Doors was born.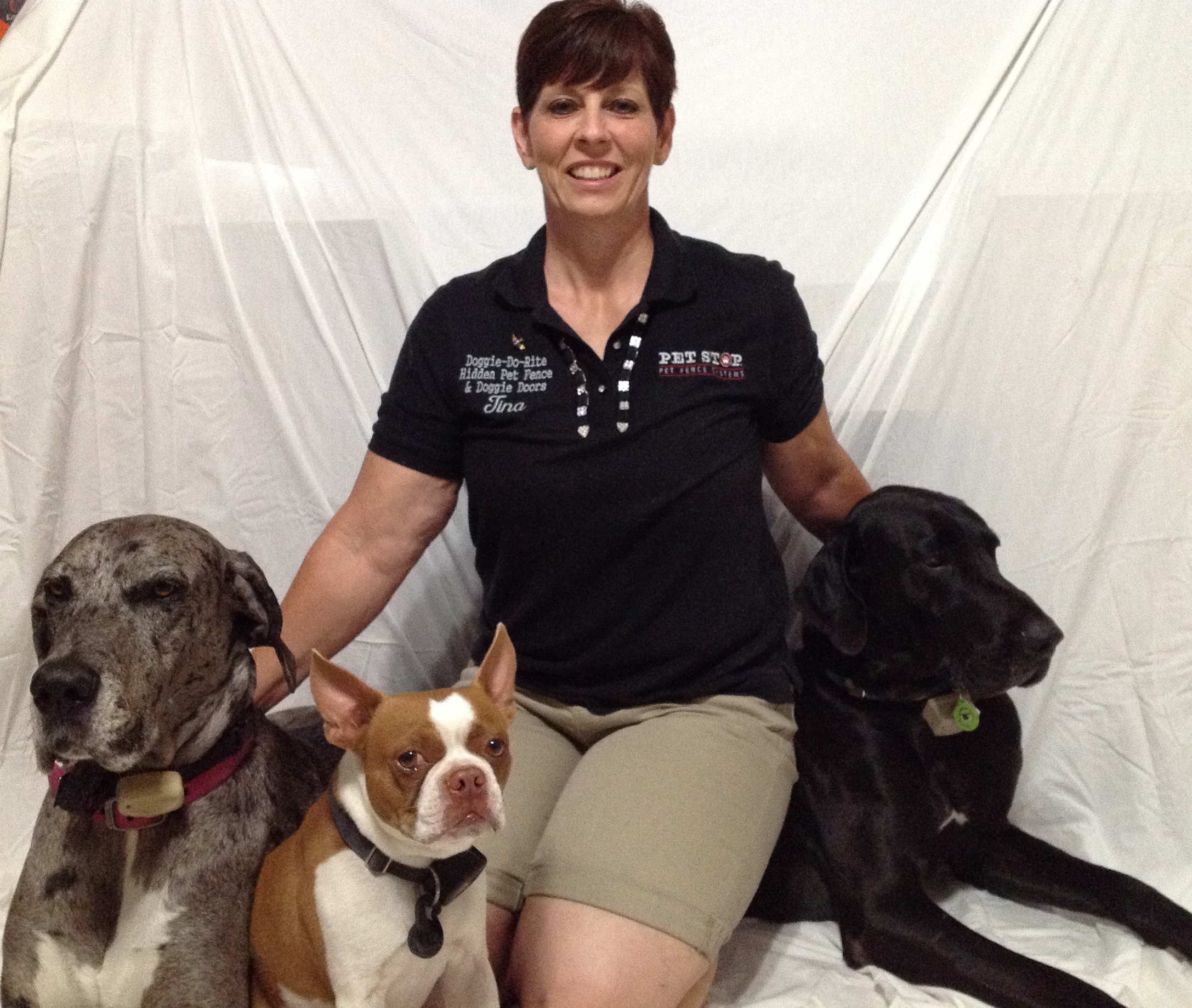 For over fifteen years, Tina Moreno has been in the pet fencing business. She has been at every install and taken care of every customer. Doggie-Do-Rite is truly a family owned and operated, local business. Her husband, Robert Moreno, handles all dog door installs. Both of Tina's children, Kendra and Robert Moreno jr, have or still do handle various sections of the business. Her father, Rocky, assists with installs. Doggie-Do-Rite is, at its heart, about family, whether it's ours or yours.
Currently, Tina Moreno has a total of six dogs that rule the house and yard: three Great Danes, one Black Lab, one Boston Terrier and a Chihuahua mix. The Danes and Boston Terrier work as Sales Dogs and travel to every Home Show. They are our top "salesmen". When Tina isn't working, she enjoys Scuba Diving, Traveling, and Shopping.
Although Lucky is no longer with us (1999-2015), Doggie-Do-Rite will never forget the reason it began its journey long ago: for a stubborn stray dog who decided he didn't ever want to leave. Thank Goodness for our fur-miracles.
Why Choose Us
Our mission at Doggie-Do-Rite Hidden Pet Fences is to keep your pet safely and securely contained to your property and as your local pet fencing experts, we're dedicated to bringing you not only the most advanced, most customizable electronic pet fencing system available on the market, but also the best customer service.
Your Local Experts
We're your local dog-fence experts, providing region-specific service in Greater Houston, Texas. We understand this area more than our competitors, and will work with you to design a solution catered to your location and needs.
GentleSteps Training
Only Pet Stop® provides the most gentle and humane dog fence training program. GentleSteps ensures that your pet learns their new boundary without any discomfort.
UltraCare Coverage
Our competitors offer some sort of warranty to cover manufacturing defects, but only Pet Stop® offers UltraCare! This exclusive warranty goes above industry standards by offering not only a lifetime warranty against manufacturing defects, but also protection against accidental damage.
Pet Stop® Brand
The Pet Stop® brand is known by those in pet containment as the best in premium products and services. When you decide to purchase a Pet Stop system or replacement, you're choosing top-quality for you and your pet.
Our Manufacturer
We exclusively provide Pet Stop® containment systems because we believe in providing our customers with only the very best. The seamless integration of the most advanced products with the most effective GentleSteps™ training method will keep your pet safely contained for many years to come.
The Pet Stop® team is made up of true professionals. Our President, John Purtell, is the original founder of Invisible Fence® and has the most experience in the industry. After teaming up with our Chief Engineer, Scott Touchton, who has more pet containment patents than all other industry engineers combined, Pet Stop® has become the leading provider of the most advanced and effective invisible dog fence. We design the innovative solutions that our competitors try to imitate. And all of our products are 100% Made In The USA.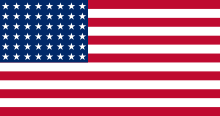 We thank you for taking time out of your busy schedule and allowing us the opportunity to assist in your pet containment needs.
Please use the contact form below to get in touch with us, or call us at 713-419-6306.